AppImageUpdateTest
AppImageUpdate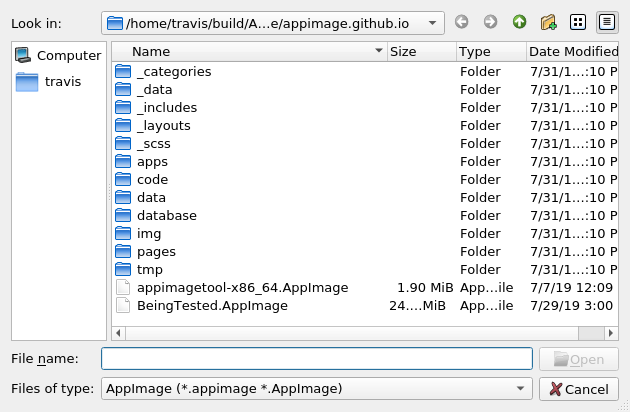 Update AppImages from their upstream location
Download
Behold! AppImages are usually not verified by others. Follow these instructions only if you trust the developer of the software. Use at your own risk!
AppImage
Download version continuous and make it executable by entering the following commands in a terminal:
wget https://github.com/AppImage/AppImageUpdate/releases/download/continuous/AppImageUpdate-x86_64.AppImage
chmod +x AppImageUpdate-x86_64.AppImage
Of course, you can also just download continuous.